Fate/kaleid liner Prisma ☆ Illya 3rei!!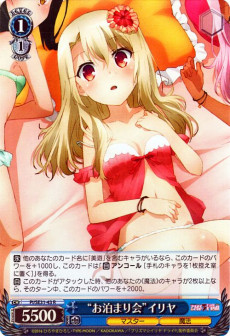 Singles Market
Booster Box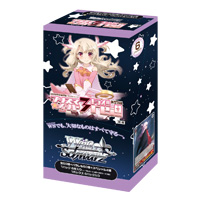 "お泊まり会"イリヤ
PI/SE31-43 R
【C】 If you have another Character with 「美遊」 in its name, this card gains +1000 Power, gains 『【A】 ENCORE [Place 1 Character from Hand into Waiting Room]』.
【A】 When this card attacks, if you have 2 or more other 《魔法》 Characters, during this turn,
this card gets +2000 Power.
【永】 他のあなたのカード名に「美遊」を含むキャラがいるなら、このカードのパワーを+1000し、このカードは『【自】 アンコール [手札のキャラを1枚控え室に置く]』を得る。
【自】 このカードがアタックした時、他のあなたの《魔法》のキャラが2枚以上なら、そのターン中、このカードのパワーを+2000。